Covid 19 Workshop
Horse Empowerment Retreat
Healing for Front Line Trauma & PTSD For 1st Line Responders, Doctors & Nurses
It is hard to believe that since March 1, 2020 to date there has been 1,500,000 Coved-19 virus cases in the USA, 100,000 deaths with a death toll now projected at 150,000, a shortage of ventilators and protective gear which has stretched our health care systems to the brink of disaster and put our first responders,doctors & nurses at risk of death. Our front line have experienced Armageddon which has created enormous trauma and PTSD and they are going to need a way to heal from this.
That said, and hearing the 911 call, Gillian Vallis, The Founder & operator of Pine Knoll Farm is now modifying the program she offers with The University of Kentucky to utilize the power of the horse to heal our first responders, doctors & nurses from Trauma and PTSD. This program also teaches Emotional Intelligence, mindfulness, the art of communication and boundary setting. It also features a suicide prevention program for those in distress. It goes without saying , this program is now desperately needed due to the COVED19 Pandemic.
Sign Up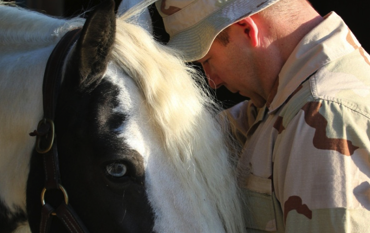 Horse Empowerment for PTSD
In this weekend workshop we feature Equine Facilitated Experiential Learning, the healing power of the horse and heart math technologies to empower athletes, executives and wounded warrior vets to conquer their fear, PTSD and trauma to be all they can still be.
Sign Up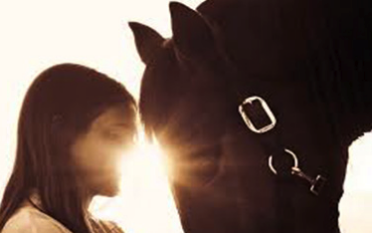 ``Me Too`` Horse Empowerment For Women
Equine Facilitated Experiential Learning
In this weekend workshop we use the healing power of the horse to facilitate healing for women so that they can move from being a victim to owning their personal power. This is an ideal program for those who are suffering from traumatic experiences and those who are victims of abuse and rape and for women who are supportive of the "Me Too" movement.
Sign Up
Pine Knoll offers a powerful "unbridled" weekend workshop that empowers participants to achieve wellness, well being, life success and happiness. To achieve this purpose we use modalities such as yoga, meditation, tai chi & heart math technologies, which empower participants To live in balance.
Sign Up
The Corporate Athlete & Leader
The Power of Leadership & Team Effectiveness Training
This weekend workshop utilizes the power of the horse to empower executives and their teams to conquer their self imposed obstacles within, (such as thinking too much and fear) to be the best they can be. Here, you will learn how to perform in the zone and mental toughness skills that empower you and your teams to exercise excellence under high pressure, conflict, adversity, chaos and change in the battles of competition. Here you will also learn about herd behavior so you can build powerful teams. Much more so, you will learn how to use your power, (rather than abuse your power) to create win-win outcomes.
Horses also hold the secret to a desperately needed shift in leadership to a balance of power as they are non predatory group animals in action. Horses can show us through "herd behavior" how to move from a dominance top down paradigm to be free & independent and to then evolve into interdependence where the whole is much greater than the sum of its parts; where 2+2 = 6. Horses & herd behavior can show us how to balance the power of a visionary leader who must be creative and authentic with a team of champions who must translate the vision, navigate the challenges and manifest the dreams into reality – To dream the dream into being. Horses and herd behavior can teach us how to balance power ranging from a power-less mentality driven by shame and pain so as to set boundaries and from a predatory scarcity mentality (where I have power over you) to an abundance mentality where there is more than enough to go around to nourish the herd. We believe that this process can raise the consciousness of the planet and make the world a better place.
Sign Up